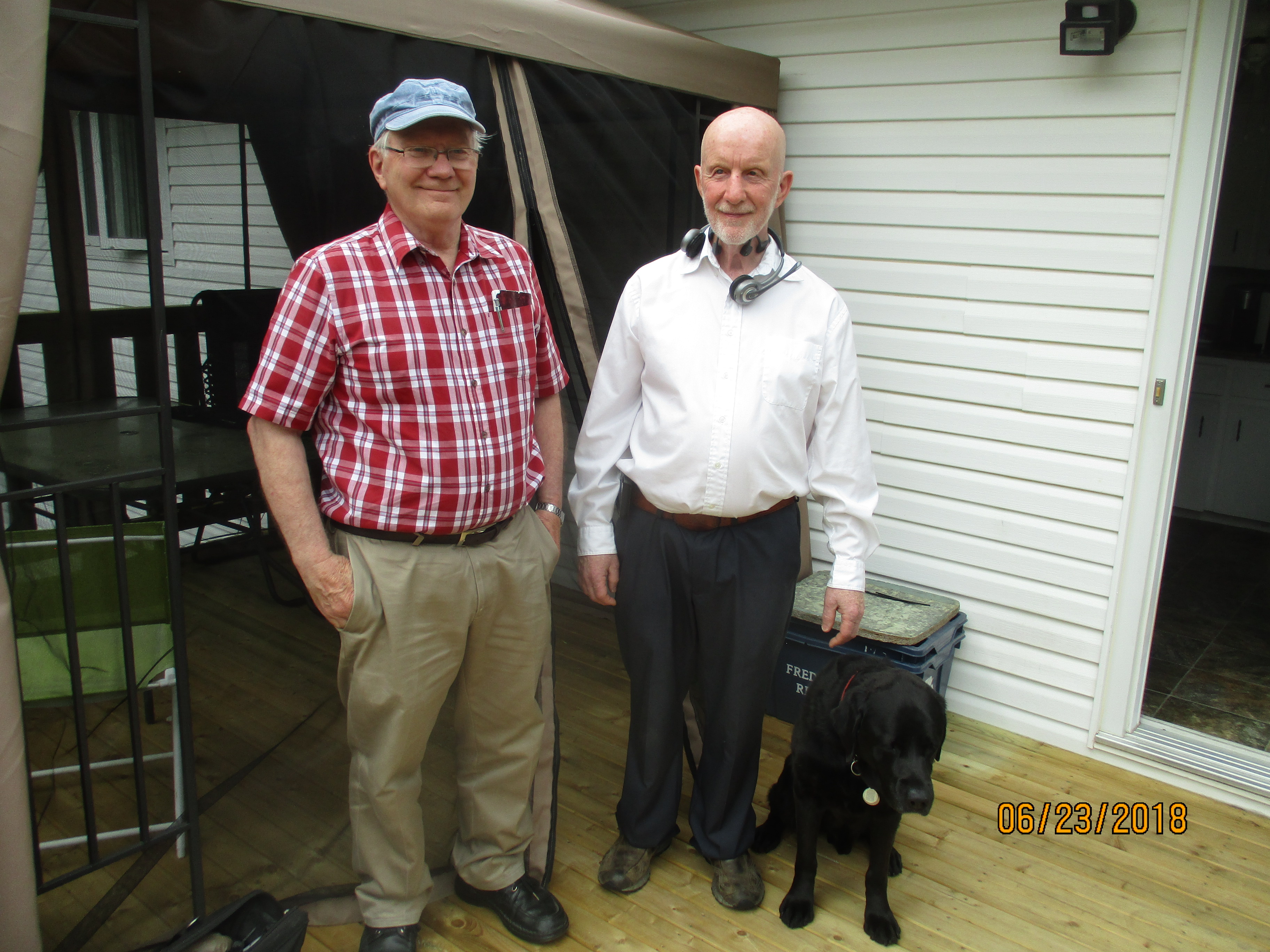 "Fine business" is the best way to say it, after some help from the Fredericton Amateur Radio Club and IRG members put Jim Noseworthy VE1HJN back on the air.  Some deck renovations required the antenna to be moved and so helping hands worked today (June 23) to put Jim back on the air.  Good work everyone!
Shown above are Paul Dixon VE1AIN and Jim VE1HJN  (on right) and his guide dog Orlando.  Jim is also a net control station on the White Cane Net once per week on 3.770 MHz. 
In the picture below, Jim is with Al Thurber VE1RG and Orlando.  Also helping out were Jerry Arsenault VE9CD, John DeDourek VE9TFB, and Charles McAllan VE9OR / VE9HAM.