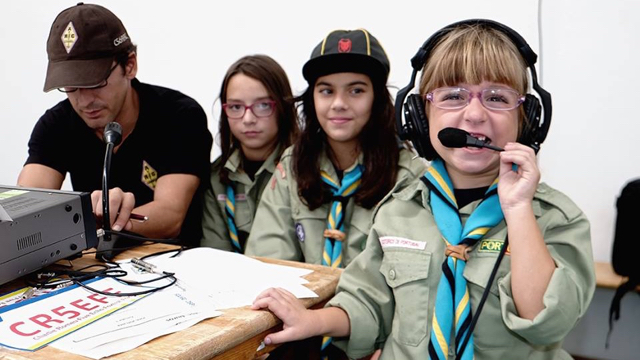 Would you like to help Scout leaders near you to put their groups on the air?  Two events are coming in 2019 and you can help.
Coming up on Saturday, February 16 2019:  Thinking Day On The Air (TDOTA) from the VE9UNB station from 1:00 pm to 5:00 pm.  If there are enough guide troops participating, they may link parts of the IRG system during part of that afternoon. 
Jamboree on the Air (JOTA) will be using the 25 repeaters of the International Repeater Group on Saturday, October 19, 2019, between 1 pm to 5 pm Atlantic time. 
If you would like to help, please email Brent Petersen at ve9unb@unb.ca who will be coordinating the VE9UNB JOTA event at the University of New Brunswick.